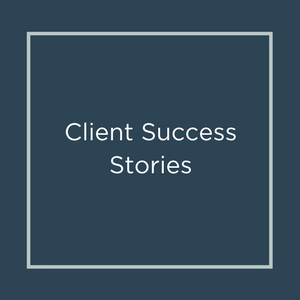 Finding Help, Long-Term Care, and Benefits
Milburn Word is an 86-year-old veteran in the greater Memphis area. Roughly eight years ago his wife passed away, and for a few years, he managed well on his own. But, after a car accident, his son, Larry Word, recognized it was time for additional care.
"The accident wasn't his fault, but I felt like he didn't need to be driving," explains Larry Word, "He needed somebody who could take him to the grocery store, his doctor's appointments, and things like that."
However, Mr. Milburn was adamant against living in a nursing home, and he wasn't able to cover the cost of an assisted living facility.
"My dad didn't recognize he needed to be somewhere safe and be around other people in the same stage of life," says Larry, "But, I agree, I've yet to see a nursing home that's a happy place."
While nursing homes and assisted living facilities share similarities, nursing homes focus more on medical care and less on privacy and independence. But, the most significant difference is individuals can cover the cost of nursing homes with Medicaid or Medicare, while an assisted living facility is private pay only.
Fortunately, around the same time, Larry's older brother needed a place to stay, so he moved in and offered to help. The situation was ideal for a short period of time, but Mr. Milburn still needed higher-quality care and assistance.
Caring for Two Families
With a full-time job and family, Larry began to feel frustrated and exhausted from juggling the responsibilities of his father's care. His friend recommended he seek legal consultation with The Stiles Law Firm.
"I was invited to a talk to learn more about Attorney Stiles," says Larry, "But I already knew in my mind I wanted to work with him. In fact, I brought a check to that meeting. It was a relief to find someone who could give me a piece of my life back. He's personable and listens very well. I felt he connected with our needs — not just our legal needs but our whole situation with my father."
Larry was also grateful to see that Mr. Milburn trusted Attorney Stiles the first time he met him.
"Their biggest struggle was trying to understand the entire process of what they should be doing," says Attorney Stiles, "I assisted with helping Milburn Word qualify for Veteran Benefits and protect his assets for his children."
The Veterans Aid and Attendance Pension Benefit is designed to assist wartime veterans and their spouses. It provides up to $1,830 month to a veteran, $1,176 to a surviving spouse, or $2,170 to a couple. The money is tax-free and can be used for in-home care, board, an assisted living community, or a private-pay nursing home.
Around-the-Clock Legal Support
Attorney James Stiles also assisted the Word family with setting up a trust and power of attorney. A power of attorney allowed Larry to manage Mr. Milburn's health and finances. After Larry's mother passed away, Mr. Milburn quickly became stressed and nervous about managing his finances and health, so this was a great relief for the whole family.
As part of Attorney Stiles flat-rate packages, Larry had around-the-clock access to legal consultation and guidance. They spoke, or met in-person, on a weekly basis to stay proactive with finding a high-quality, comfortable assisted living facility for Mr. Milburn and accelerate the Veteran Benefits application process to cover the costs.
"To me, it was a big relief to pay a flat fee and know James could help us through the entire process," says Larry, "I wouldn't have to worry how much he's going to bill me through every step of the way. He really lived up to his tagline."
Attorney Stiles was also the closing attorney for Milburn's house, which meant the money from the sale was easily transferred into Mr. Milburn's trust.
After qualifying for Veterans benefits, Mr. Milburn started to receive $1,700 per month in tax-free benefits. He was able to take care of his estate planning and cover the cost of a highly rated assisted living facility in Olive Branch, MS.
"I would gladly pay him again to have a piece of my life back. To take that burden away," says Larry, "In fact, I got an email from a coworker asking for recommendations for someone who could help with a will and trust. I immediately sent them James' contact information. He's experienced. He's a trustworthy person, and people need to at least meet with him."