Your Lifelong Advocate
Attorney James Stiles, founder of The Stiles Law Firm, is committed to delivering exceptional service that best fits your needs throughout every milestone in life. Scroll down to learn more about Life Cycle Lawyers.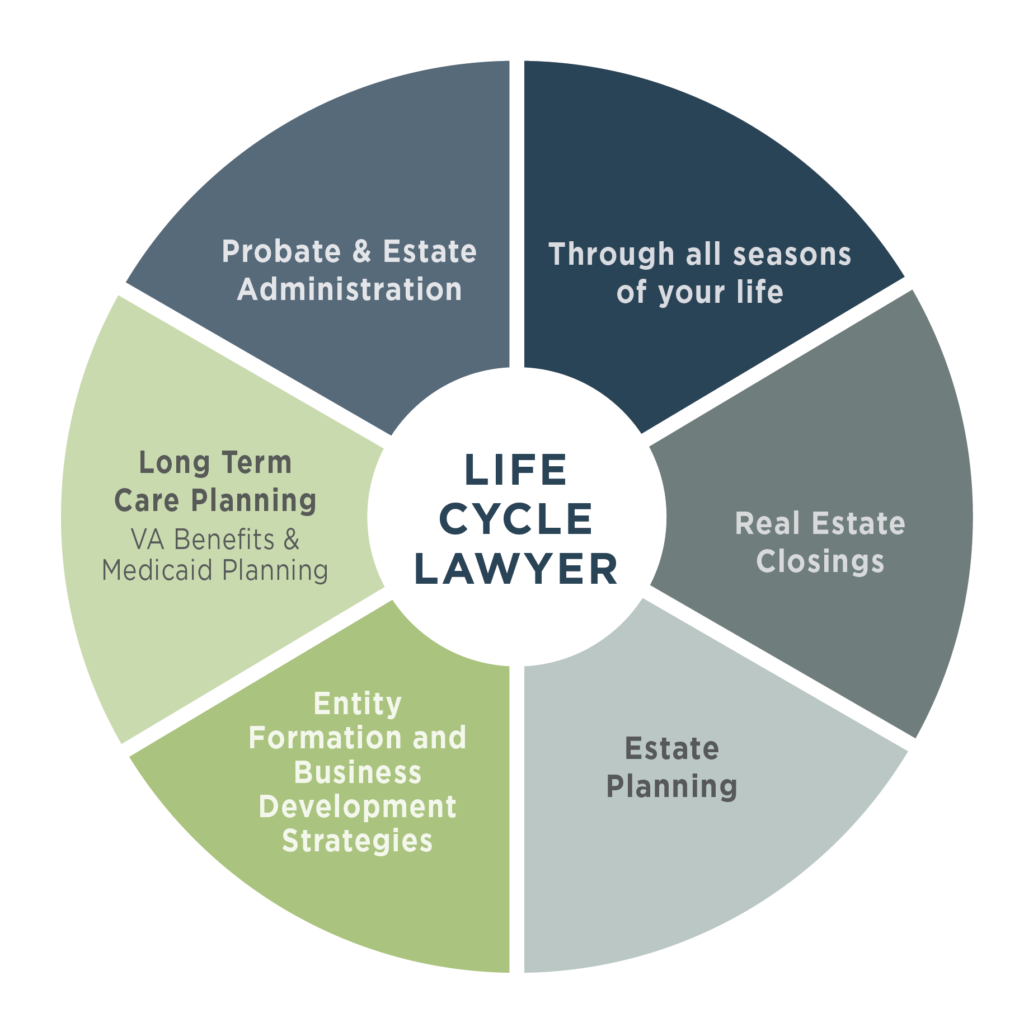 Protect My Estate
Regardless of the size of your assets, from a small house to an extensive brokerage account, you deserve a voice in how everything will be distributed when you die. 
Attorney James Stiles helps people in the Mid-South navigate the legal system while offering the most value possible.

After years of practicing law and being a Member of the Memphis Bar Associaiton, Attorney James Stiles now assists his clients with starting a business, closing on a house, protecting their investments, finding quality long term care, and more.  
What is a Life Cycle Lawyer?

Attorney James Stiles is the only Life Cycle Lawyer in the Memphis area. He offers a personalized approach to providing legal services to individuals, families, and businesses.
A few years ago, a colleague asked Attorney Stiles to explain how veterans could get benefits for long-term care. He wanted to know, Who is eligible? How do they enroll? And is the paperwork complicated?
After the conversation, Attorney Stiles realized he had a unique combination of extensive knowledge and interest in elder law. Plus, despite how valuable these benefits are, it was clear that many Memphians were struggling to qualify and claim their benefits.
So, he formed The Stiles law firm in Germantown, Tennessee. He created a team of expert financial advisors, senior care managers, and CPA's to protect his clients' investments and preserve their hard-earned income.
But, over time, his clients began requesting services beyond estate planning or probate. They enjoyed having a lawyer who knew them on a personal level. And they wanted to retain a team they could trust with every aspect of their lives.
To start the conversation about your current legal needs, complete the contact form below or call us at 901-343-8522 to schedule your free consultation.
Our Commitment to You
We have built our firm one relationship and one personal connection at a time. In fact, we offer free initial consultations to everyone and make house calls to our less mobile clients. We aim to make navigating the legal system easy, stress-free, and enjoyable for all people in the greater Memphis area.