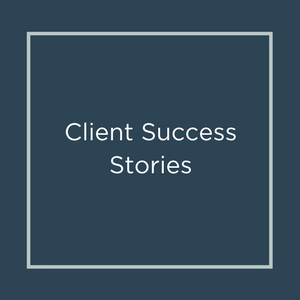 Client Success Stories: We advocate for our clients, but they also advocate for us. The purpose of our Client Success Stories is to give you fresh insight on working with The Stiles Law Firm. In each story, learn about the challenges our clients have faced and how we helped them reach their desired outcome.
Qualifying for Veterans Benefits
A few years ago, Eric Tucker, a local home builder in Tennessee, learned about The Veterans Aid and Attendance Pension Benefit. So, he researched if his grandfather, George Tucker, qualified.
The benefit is designed to assist wartime veterans and their spouses. It provides up to $1,830 month to a veteran, $1,176 to a surviving spouse, or $2,170 to a couple. The money is tax-free and can be used for in-home care, board, an assisted living community, or a private-pay nursing home.
Some of the qualifications include:
You must have 90 days of military service, of which at least one day was during wartime
Be at least 65 years old or disabled
And be a wartime veteran or surviving spouse who needs assistance to perform daily tasks, such as eating, dressing, undressing, etc.
Running Out of Steam
Since George, a 90-year-old WWII veteran living at the Germantown Plantation Senior Living Community, met the criteria, Eric got to work. He pulled together all the necessary paperwork and submitted the application. But, while the qualifications for the benefits are straightforward, the application process is not always simple.
After several failed attempts to claim his well-earned benefits, Eric sought out legal help. But, his chosen attorney lacked efficiency, communication skills, and results.
"We were running out of money, and I had been fighting this animal for four years," says Eric, "I love the [assisted living facility] where he is, and my fear was that I'd have to move him."
Making the Right Connection
Exhausted from the runaround, Eric looked for another solution. Dianne Trent at the Germantown Plantation recommended Attorney James Stiles.
"When he reached out to me to see if there was anything I could do, he was beginning to lose hope," reflects Attorney Stiles, "He seemed like a very honest and upstanding guy, and I wanted to see his grandfather get the benefits he deserved."
To ease Eric's stress and hesitations to trust another law firm, Attorney Stiles took on his case for a flat-rate fee. He and Eric communicated weekly, both in-person and on the phone.
Attorney Stiles helped Eric complete the application forms to the government's satisfaction. After a year of rectifying the application and pushing it through the system, the VA awarded George Tucker with a monthly income of roughly $1,700 plus roughly $32,000 in back pay.
"My situation was the perfect storm and the worst case scenario, " says Eric, "James helped me navigate the waters. He's a skilled lawyer, but, more than that, he's a good person. He did exactly what he said he would do, which is not common for this industry."
The costs for long-term care are staggering, and most people are not in the position to take on that kind of expense in retirement. If you or a family member are a wartime veteran, we encourage you to take advantage of this benefit. To learn more about qualifying or claiming The Veterans Aid and Attendance Pension Benefit, book your free consultation today.